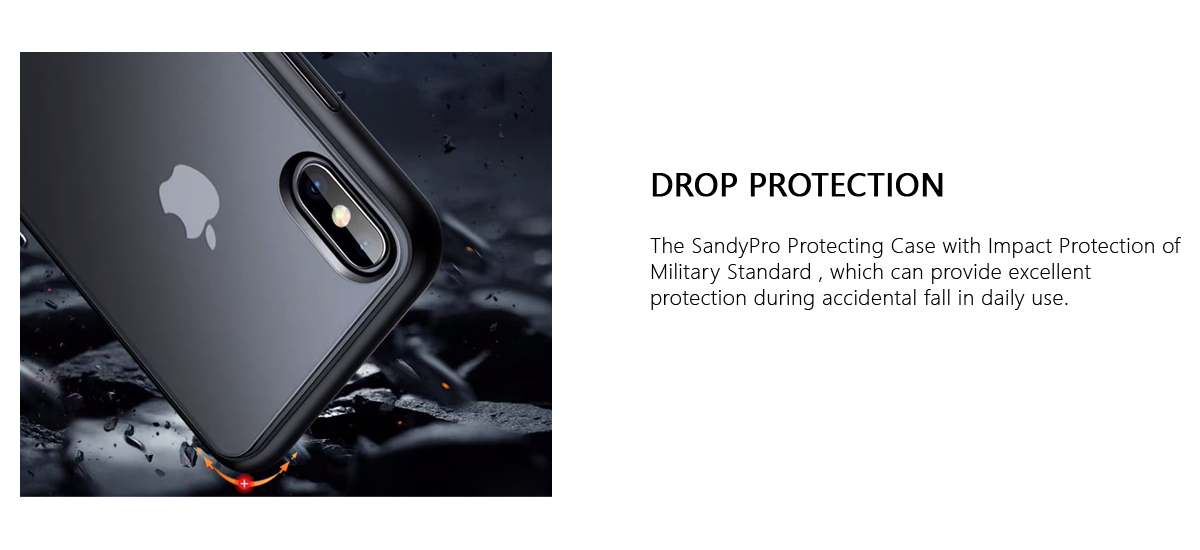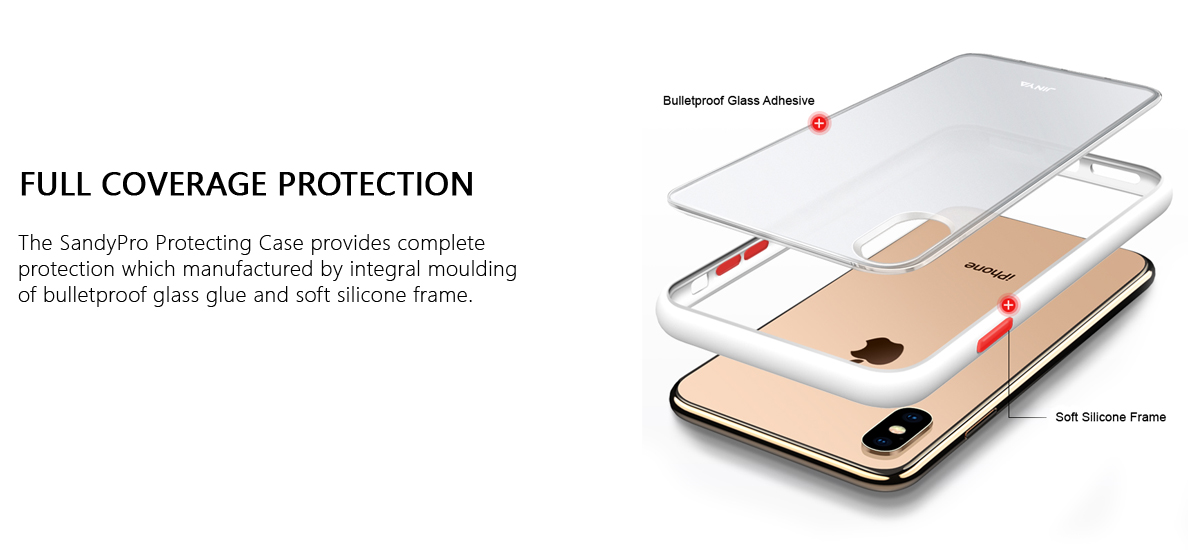 The SandyPro Protecting Case provides complete protection
which manufactured by integral moulding of bulletproof glass
glue and soft silicone frame.
Besides its amazing protection, Precision holes and buttons is
perfectly fit with your iPhone, it brings you a wonderful usage
experience.
Designed for iPhone XS / XS Max / XR .