USB Type C to VGA 3in1 Adapter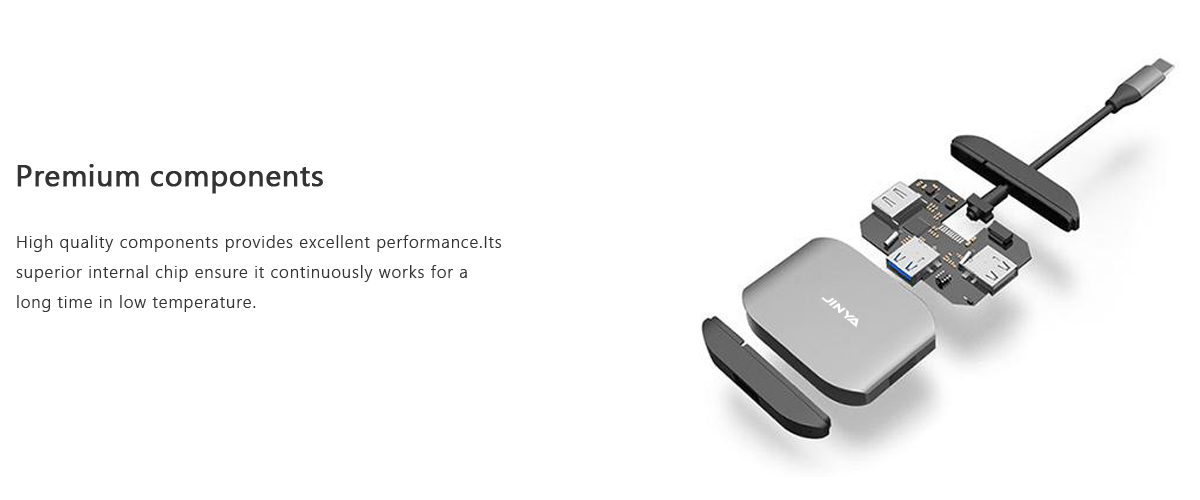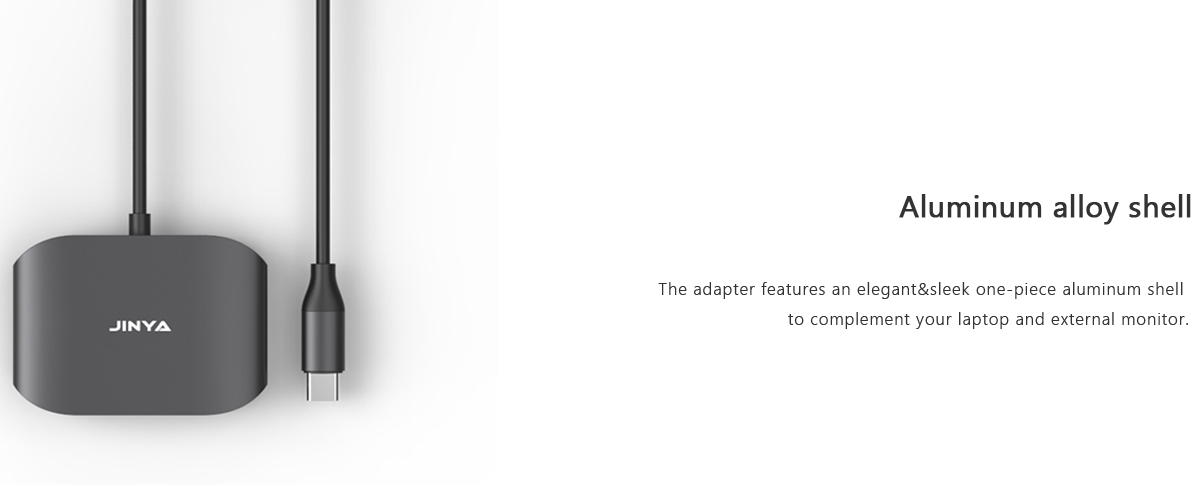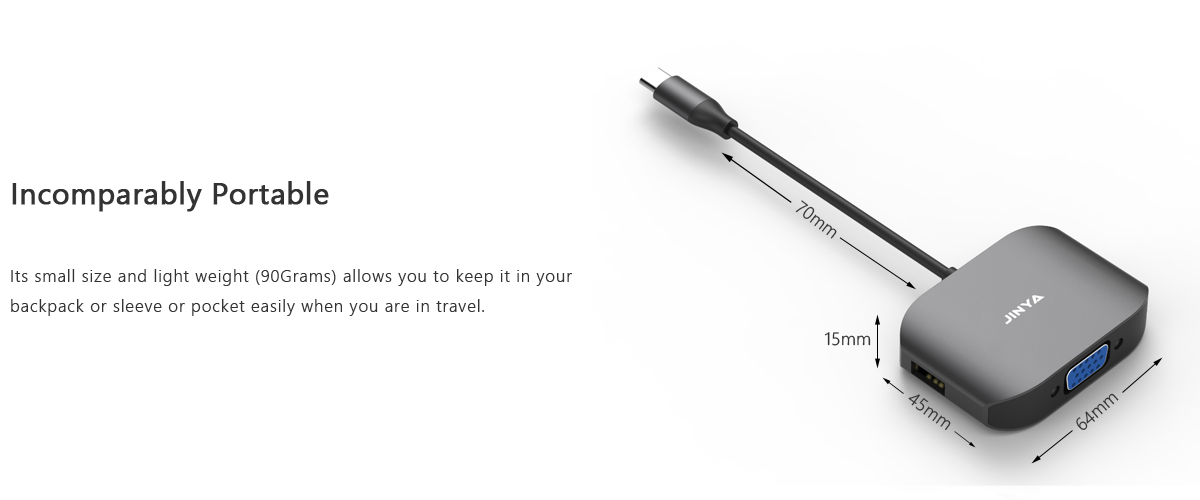 It comes with 1 VGA and 2 USB Ports.
Simply connect your VGA cable from the Multi-Port Adapter to
your monitor to enjoy beautiful, crisp high-resolution display in
up to 1080P@60Hz resolution. And 1 USB3.0 and 1 USB2.0 ports
is an ideal expansion for you to use USB devices such as exter-
nal hard drives, a keyboard or your iPhone to your Macbook/
MacBook Pro.